Regalia and Regalia Display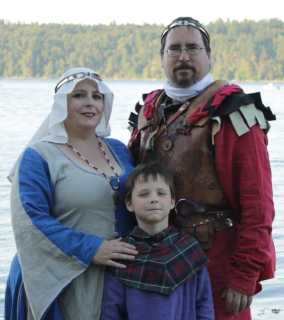 There are many articles of regalia that the champions and sergeants of the Barony wear or possess, and there are also items that are not generally seen, such as the seal and the scroll box. All of this regalia is part of the Barony's rich history and should be feted. Therefore Their Excellencies would like members of the populace who maintain these objects to bring them to events and help write their histories and so on.
If anyone possesses any regalia please let Their Excellencies know about it. The Baronial populace should know who you are and what the item means to you and as a piece of our history. And of course if you are a champion or sergeant or maintain regalia Their Excellencies would ask that you be ready to process into court with your regalia worn proudly.
Their Excellencies would also like any information on these items people may have as to history and makers etc. As well it would be nice if people could contribute information as to history and makers of the Coronets, Copes and Baronial Banner and any additions thereof (the Baronial Goutte de Sang for instance).