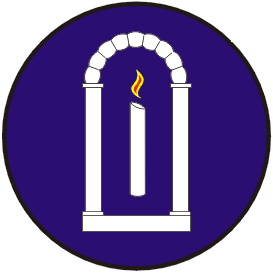 Artisans, Scholars and Bards, Pay Heed!
You are hereby invited to share Beauty, Knowledge and Wonder with the Barony at our Harvest Feast on October 21, 2023!
Requirements & Eligibility
The requirements for Our Champions are as follows:
– Our Champions shall swear an Oath of Service to the Barony through Us (Their Excellencies Kloe and Arion).
– Your service as a Champion is exclusive to the Barony for the 12 months of your term.
– Represent Dragon's Laire with honor and grace in Our lands, the Kingdom and wherever you may roam in the Known World.
– Wear and display the regalia of your Office at all events you attend.
– Share your knowledge and skill by teaching the members of Our Populace.
Champions need not be from the Barony but are officers of the Barony, thus must hold paid SCA memberships and be able to sign agreements for the holding of Regalia.
---
Guidelines for Competitors
Submit a Letter of Intent by Sept. 8th
Your Letter of Intent to enter a Championship is due to Their Excellencies and the Arts and Sciences Minister by September 8th. Your written documentation (for A&S entries) is due on October 1st.
The letter of intent should include your SCA and modern names, contact information, specification on which championship competition you are entering (pick only one), what your entry consists of, a statement that you have read the requirements and duties of a champion and are willing and able to carry them out, and any space or equipment needs you anticipate.
PLEASE NOTE: If you wish to prepare a formal research paper for consideration in the Scholars program of Dragon's Laire (link to more info), we anticipate the next Scholar's Assembly will be in 2024 — most likely at Candlemas.
---
To Participate in the Arts & Sciences Championship
Our Arts and Sciences Champion shall be knowledgeable and skilled.
The goal of the Championship Competition is two-fold:
– First, to provide an opportunity for artisans to share their knowledge and enthusiasm, for their specific crafts and for the Arts and Sciences in general, with each other and with the populace; and
– Second, to select a skilled and passionate artisan to represent and inspire the Barony of Dragon's Laire.
This can take a number of forms, based on the desire of the entrant.
If an entrant wishes, they may request to be judged as if they were competing in the Kingdom A&S championship — artisans planning to enter the Kingdom competition may find this format helpful! You will be assigned a formal judging panel and should focus on the historical aspects (materials, process, aesthetic, tools, etc.) of your entry AND provide that information in writing. Written documentation can be of any length and should cover the areas outlined for the Kingdom competition, (link: to the Kingdom website on documentation). Note that this format is not a requirement, nor an expectation, unless specified by the entrant.
Artisans may also choose other ways of sharing their knowledge and work. As in the style of Athenaeum (follow this link to learn about Athenaeum), artisans may select from a variety of approaches designed to share their Arts and Sciences interests and enthusiasm with the populace. The format for sharing is up to you – traditional display, demonstration, formal presentation, interactive activity, or a body of work showing your progress as an artisan, as a few examples. Documentation of your entry is required and should be no longer than 5 pages in length.
All entrants are expected to chat about their entry with the populace during the day. Throughout the day, the Baron, Baroness, Arts and Sciences Minister, past champions, and those knowledgeable about your specific craft will speak with each entrant. Feedback from these people AND the populace will be used to determine the two or three artisans who will then be interviewed by the Baron, Baroness, etc. Their Excellencies will select the champion from those interviewed.
---
To Participate in the Bardic Championship
Our Bardic Champion shall be entertaining.
We seek beauty and wonder, be it found in Court or by fireside.
All genres of songs and tales found in the SCA are welcome, including: period pieces, filks, SCA historical stories, original works, and "modern pieces." Examples of "modern pieces" include, but are not limited to, Yeats poetry, Scottish folk tales and songs, Heather Alexander, and the Elf Hill Times Songbook songs.
Dance, including SCA belly dancing, theatre, and instrumental works are also wonders we wish to behold.
Written documentation is not needed. Bards followed the oral tradition in many cultures.
You should relate pertinent historical details of your presentation as part of your introduction.
For the Championship, you will perform your entry before the Populace during the day. Your audience may ask questions after your performance. Event attendees will have the opportunity to fill out a short scorecard, to encourage their participation in learning from you.
During the day, you should be prepared to chat with the A&S Minister, Baroness, Baron, previous Champions, and others wishing to learn about your entry. There will not be a formal Judging Panel to whom you make a presentation — the goal is to have an informal and less stressful opportunity for you to share your entry and knowledge. The entries with the highest average score will meet with a small panel to answer a few questions about what they love about A&S and how they hope to encourage participation in Dragon's Laire.
The new Champion will perform their entry at evening Court.
Scholarly Bardic studies are welcomed in the Arts and Sciences Championship (see above). Scholarly studies focus on the academic side of a bardic activity, rather than the performance. Bardic entries that do not focus on performance, but include demonstration, should be submitted for the Arts and Sciences competition.
Research papers about the bardic arts should be submitted to the Scholars Assembly (in 2024, most likely Candlemas). More information on this aspect will be available later this year.
---