Arts and Sciences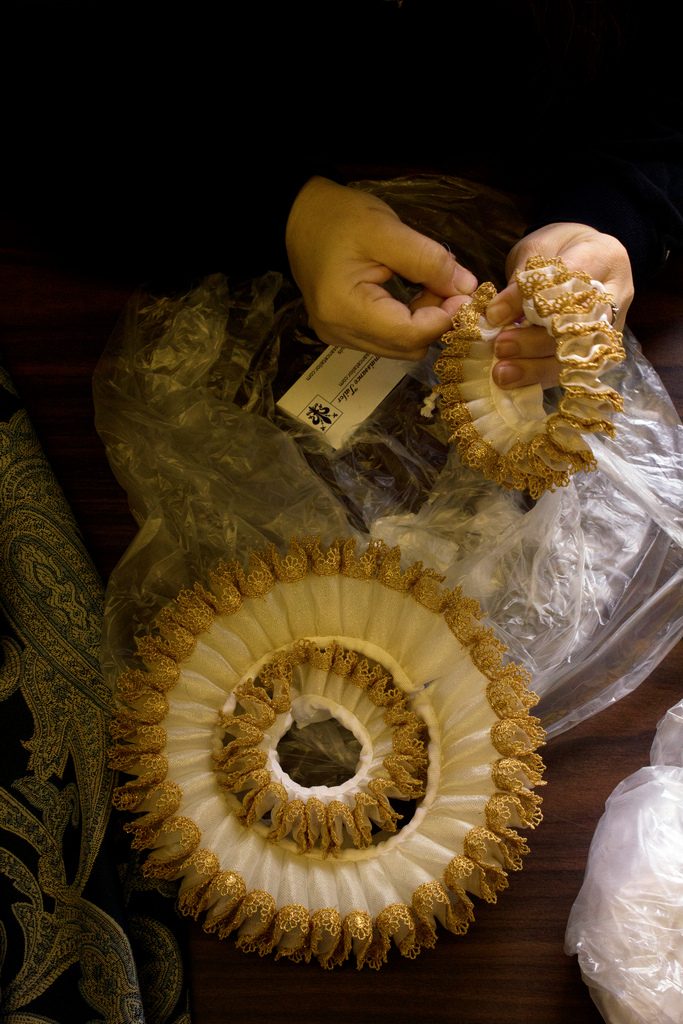 Although Martial activities are perhaps the most visible aspect of SCA life, study of the Arts and Sciences supports every facet of life in the Current Middle Ages. Without them life would be both less colorful and less comfortable. What would happen to the pageantry of court and tournament without the skills of costumers, musicians, and craftsmen in disciplines like banner making, metalwork, woodwork, calligraphy, and illumination? What would the feast be without the culinary arts, dancing, or the bardic arts?
Many arts and science activities are scheduled each month in the Barony. We have arts and sciences activities at nearly every social and get-together, including Guild meetings, workshops, and bardic practices. See the Baronial calendar for more information.
Bardic Activities
The Bardic Deputy to the Arts & Sciences Minister is Arontius of Bygelswade
.
Dragon's Laire Reader's Theater, the AnTirrable Players, performs dramatic readings of Shakespeare and other period pieces. During COVID-19 closures, they completed an adaptation of Shakespeare's Twelfth Night, which you can watch on YouTube. If you want to participate in future readings, including in-person performances, please reach out! No acting experience is required, just a willingness to want to have fun with a group of rather nice people.
Instrumental Consort: This is a new activity for Dragon's Laire (assuming we can continue to meet and practice in-person). All levels of skill are invited — we'll have music available for all levels of experience. Our goal is to have a repertoire of music to play at June Faire.
Champions and Scholars
See the Champions and Scholars page for a list of current and former baronial scholars and A&S champions.
Our champions are selected by an annual competition held at Candlemas. Champions serve for a year as representatives of the Barony. Learn more about how our A&S and Bardic championship competitions work.
The Scholar's Assembly focuses on scholarly research, with the intent to build a community of scholars within the Barony. Research papers are selected, on the basis of scholarly merit, for presentation at the Scholar's Assembly at Candlemas. Successful applicants are recognized as Scholars of Dragon's Laire. Learn more about how the Scholar's Assembly works.
Classes
Classes are held frequently during our Tuesday night Baronial Social/Fighter Practice at the VFW Hall. Want to take part? Try out an upcoming presentation? Convene a round table discussion on a topic of interest? Bring some books to show? Have an idea or wish for a class? Contact the arts and sciences minister, Altaliana de Segna
.
Class information is usually posted on the Dragon's Laire Facebook page or the Baronial calendar in advance.
Want to Teach?
We are always looking for teachers for our events, our weekly social and more. If you are interested in teaching, contact the Arts and Sciences Minister.
Kingdom Arts and Sciences Information:
Kingdom Arts and Sciences Information is found on the Kingdom Arts and Sciences Webpage.
We LOVE our Day Camp
The Barony holds Arts and Sciences Day Camps at various times in the year; generally one in the Spring and one in the Fall. This is an all day, casual (no garb required), socializing, teaching, learning, doing event which encourages in the Arts and Sciences spirit in all who participate.