From January 26–April 27th, Heavy Combat and Rapier practice is MOVING to an indoor site! Practice will be held on Thursday nights (6-8pm), in the Sheep Barn at the Kitsap County Fairgrounds. The one exception will be March 9th, when the Barn was unavailable.
Sheep barn location:
Bldg 1336, 1370 Fairgrounds Road, Bremerton, WA 98311
(Click here to see this address on Google maps)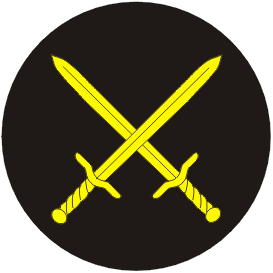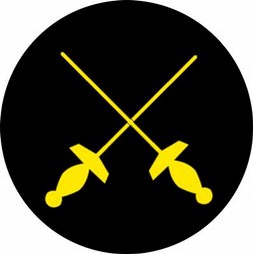 For more details, please read the following from our Armored Combat Marshal, Andras Truemark
.
---
This is especially for the heavy and rapier fighters of the Barony and any other interested populace peeps. Spread the word.
We have our covered fighting hall for the winter months.
Tuesday night practice is now officially changed to Thursday night, starting (next week) January 26th, and continuing each Thursday until April 27th at the Sheep Barn at Kitsap County Fairgrounds. There is one date when the Barn is pre-booked and we can't practice there, and that is Thursday, March 9th. We will probably have practice at the VFW on Tuesday of that week.
I have the key to the Sheep Barn and the key to the gate that has both parking and direct access to the fighting arena. And wow, what a fighting arena! The Sheep Barn is enormous! I'm guessing in the neighborhood of 24,000 square feet, having precisely eyeballed it at 40 yards wide by 75 yards long. If I'm wrong, yell at someone else. It will easily host a large armored fight group and the same in rapier fighters, plus room for others congregate and socialize. This space is large enough for war practices! There are Biffies in the area and an small side room for those who want to change more privately.
There is sufficient lighting and there is heating. The floor is concrete so we don't have floor care issues. There are no chairs or benches, so you must bring your own. And, as always with our wonderful organization, I know we'll leave the building cleaner than when we entered it.
The Sheep barn is on the West end of the Fairgrounds, adjacent to the soccer field. There will be an SCA sign both at the graveled entry road and at the Barn itself. Parking can be in the soccer field parking lot or in the areas to the left of the road/barn.
Time will remain 6pm to 8pm. I will diligently attempt to be there at 5:45 so that I can get the loaner gear into the building, lights on and heater up and running.
If this goes well, there is the distinct possibility that we can start back up sometime around the first of November this coming dark season. But for now, we have the Barn for 12 weeks, starting next week.
Huge shout out to our Baron and Baroness, Arion and Kloe, our Seneschal, Laurellen de Brandevin, our Baronial Marshal, Sarpedon and our Baronial Rapier Marshal, Jacques. Through their efforts we can play in a nice, dry, reasonably warm environment. Vivat!!
Andras Truemark
Baronial Armored Combat Marshal